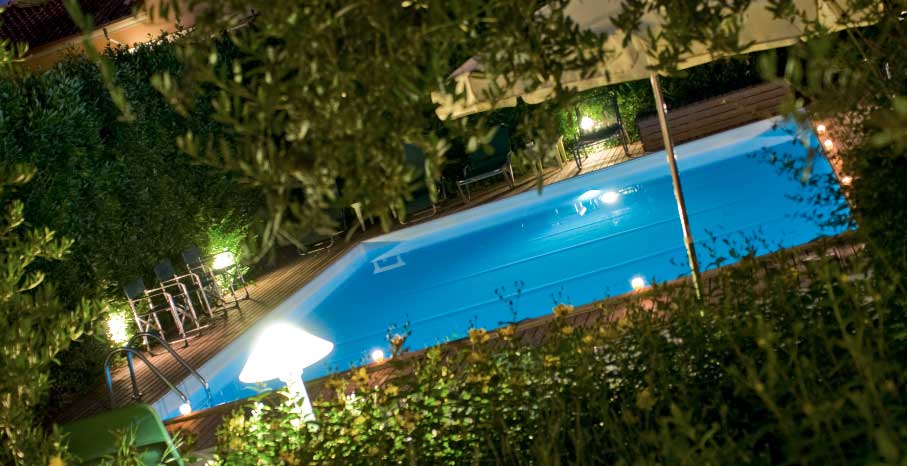 It's springtime, swimming pool is waiting for you!
As always, punctual as Springtime, so are we in opening our swimming pool (complementary pool towels is provided on the first day).
It is the ideal place to relax and splashing around, or just to soak in the sun on a hot and sunny day by lazing around the pool or enjoying a light meal (cold dishes consisting of cold cuts, fresh melon and other fruit, toasted Tuscan bruschetta ect.) with an ice-cold Bruton on tap, thé beer of Lucca.
And when the sunset, the pool is lit-up, it is the perfect time eat a pizza or enjoy an aperitif or a after dinner drink.