Lucca Summer Festival: una nuova edizione è pronta a partire!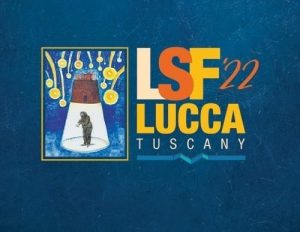 Uno tra i più popolari festival musicali d'Italia e sicuramente il più amato dai toscani è pronto a riaccendere le luci del proprio palcoscenico.
Torna infatti tra Giugno e Luglio una nuova edizione del Lucca Summer Festival, con grandi voci della musica italiana e internazionale.
Ecco gli artisti che si esibiranno e quando:
25 giugno 2022: Nick Mason
26 giugno 2022: Paolo Conte
1 luglio 2022: Caparezza
6 luglio 2022: Liam Gallagher + Kasabian
8 luglio 2022: Twenty One Pilots
9 luglio 2022: John Legend
10 luglio 2022: Venditti e De Gregori
14 luglio 2022: Robert Plant – Alison Krauss
16 luglio 2022: Marracash
17 luglio 2022: Ben Harper and the Innocents Criminals
21 luglio 2022: Blanco
24 luglio 2022: Brunori Sas
31 luglio 2022: Justin Bieber + Rkomi, Mara Sattei
Come ogni anno… l'Hotel San Marco sarà lieto di accogliere il pubblico dei concerti del LSF!